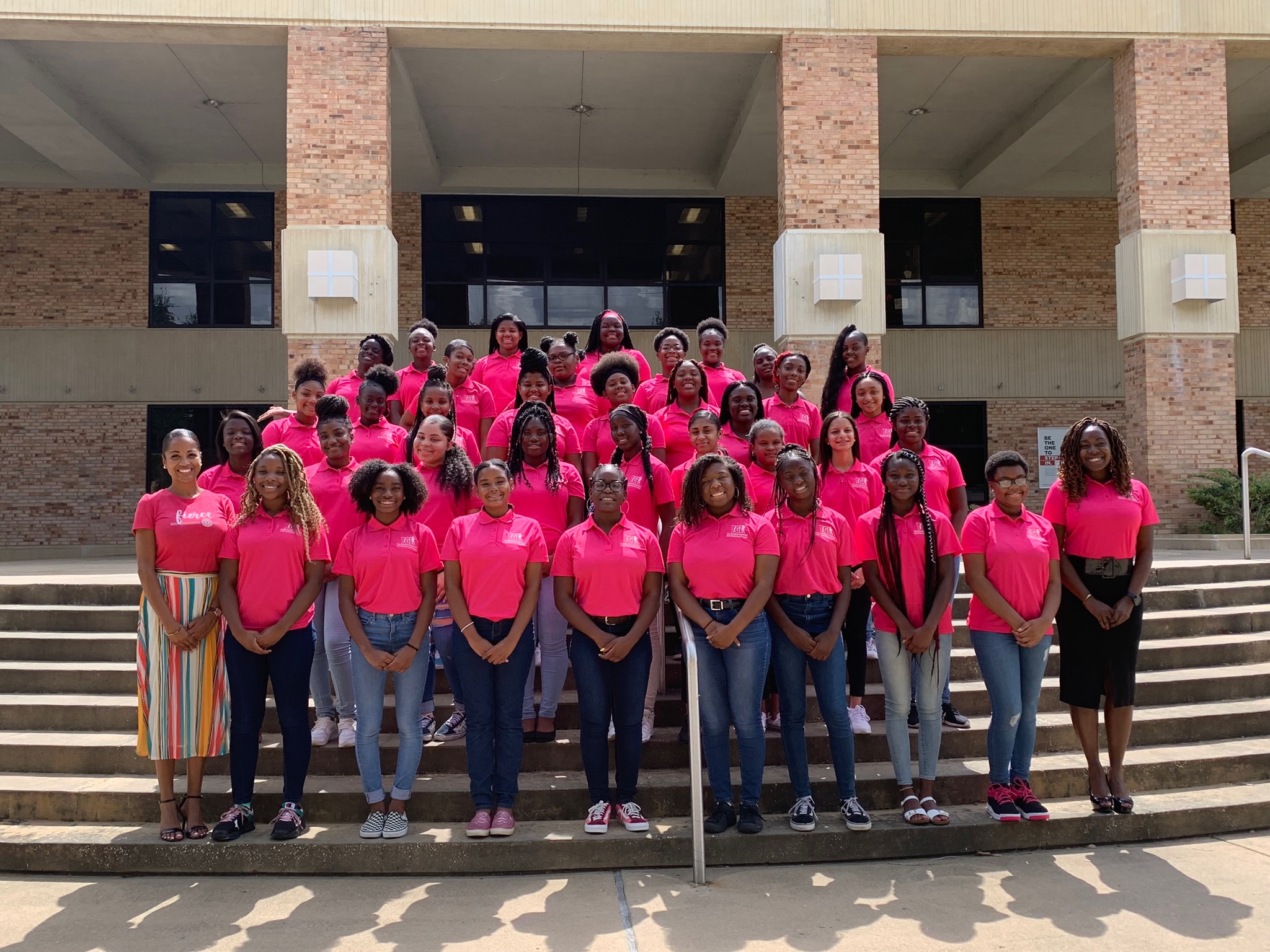 Congratulations to TGI's 2019 Bold, Brave and Becoming Summer Camp Class!
2019 TGI GIRLS SUMMER CAMP EXPERIENCE
Welcome to The Greatest Investment Girls Empowerment Program, or what we fondly call TGI!

At TGI, we are empowered by the quote of Dr. Martin Luther King, Jr.

"Life's most persistent and urgent question is, What are you doing for others?"

At TGI, we are investing in the lives of our future female leaders.

What do you get when you surround at-risk teenage girls with amazing role models, caring supporters and fearless leaders for four weeks?

The next generation of amazing role models, caring supporters and fearless leaders.
TGI Summer Camp provides a nurturing environment for young ladies to learn more about who they are, how to deal with the challenges that they may be facing at home, at school and in their communities. We help our girls create the foundation and identify values to withstand the many temptations that they face as teenage girls. The camp's program will teach our young ladies how to utilize both their strengths and weaknesses to improve all aspects of their lives. TGI seeks to create a positive change in our young ladies while instilling hope and pride because they are The Greatest Investment we can ever make in our lifetime.
THANK YOU TO OUR INVESTORS